Filed under: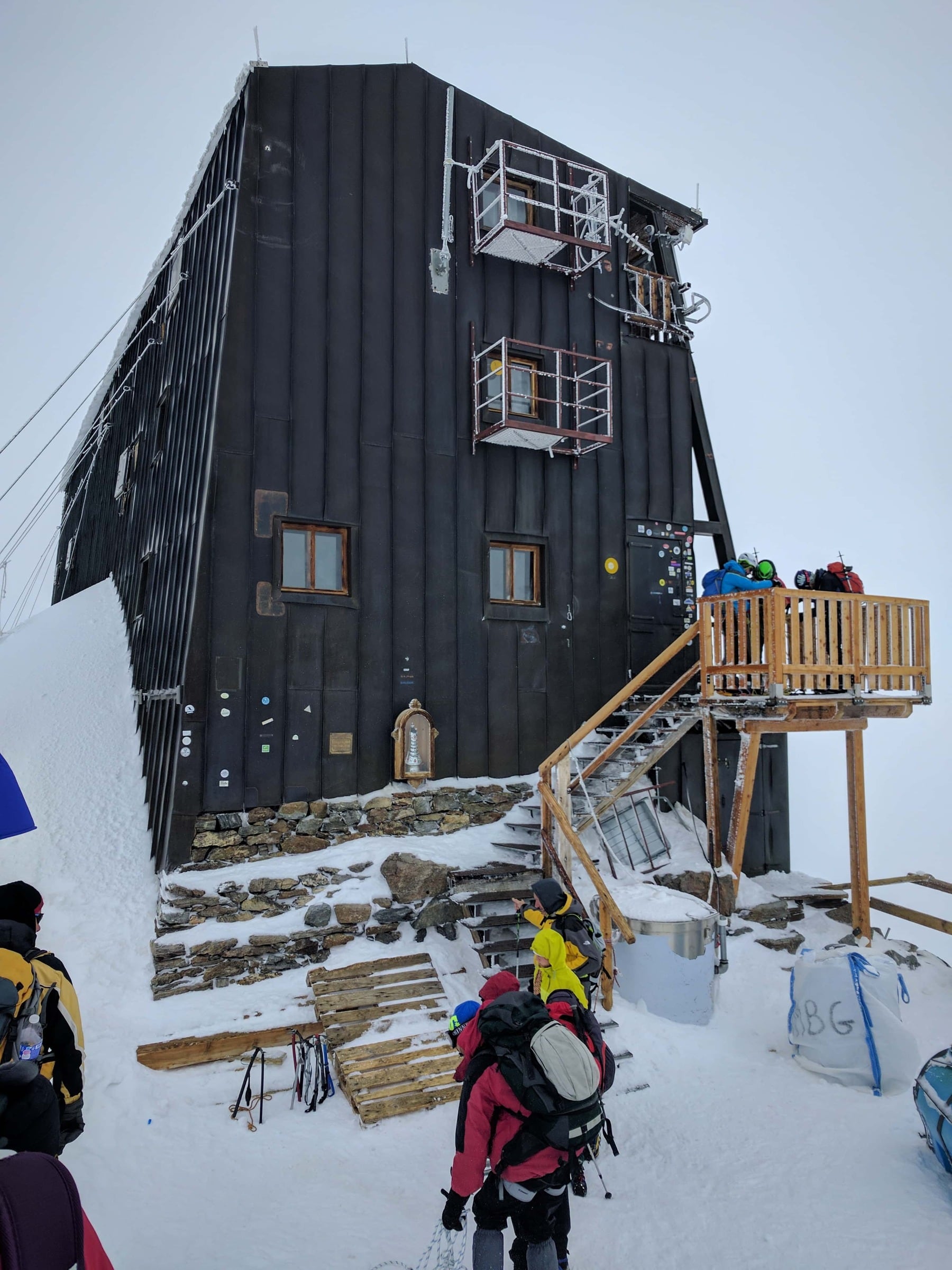 On July 30-31, 2017 I had the opportunity to join a guided glacier trekking tour to Punta Gnifetti (Signalkuppe, 4554m). After spending the night at Rifugio Mantova (3498m), our group started the trek on the Lys Glacier early in the morning on July 31, arriving at the top about four hours later.
On the summit sits the Capanna Regina Margherita, the highest mountain hut in Europe. I'm so grateful to have been able to do this. Mountains—and nature—are so awesome and great for body, mind and soul!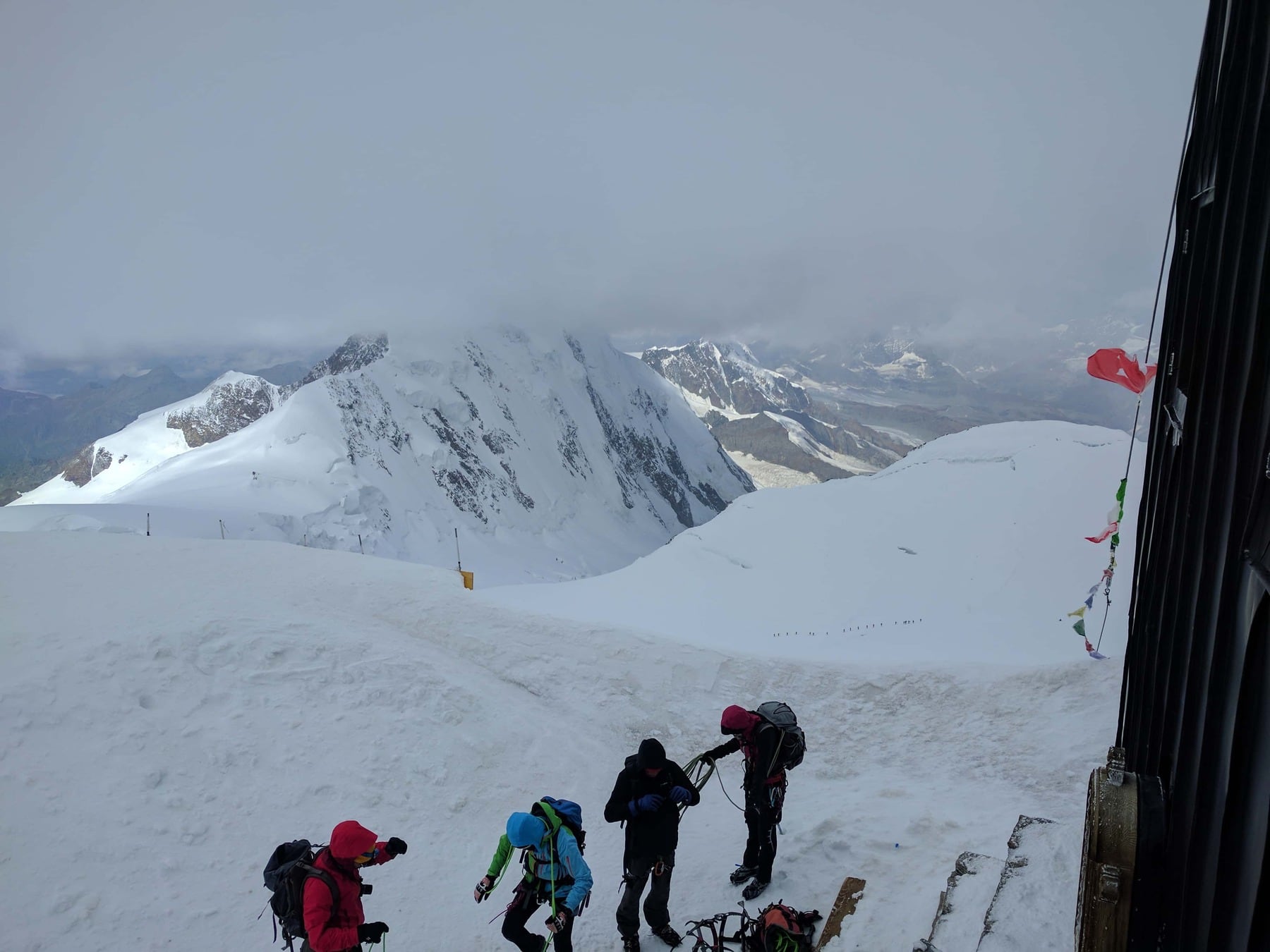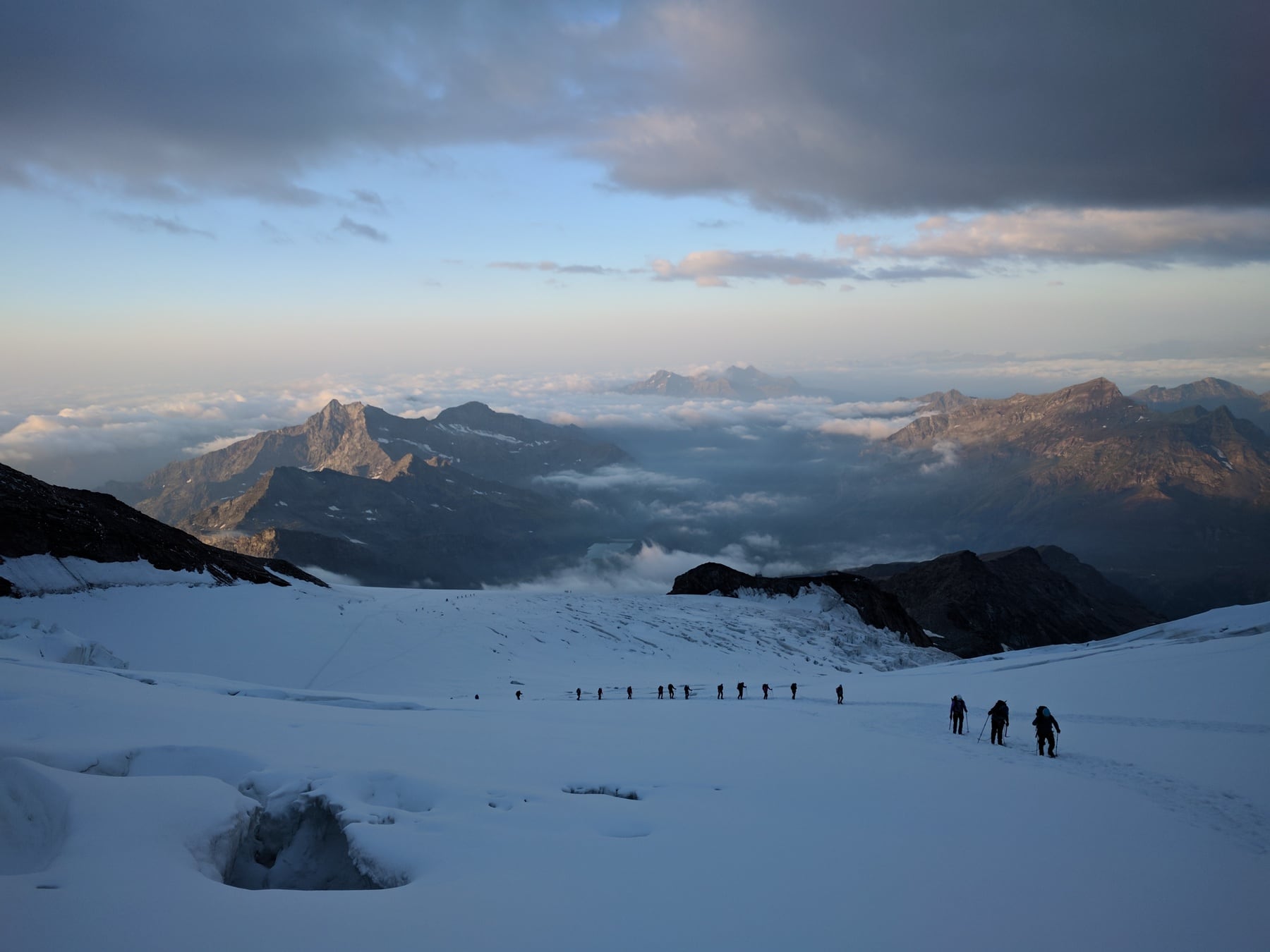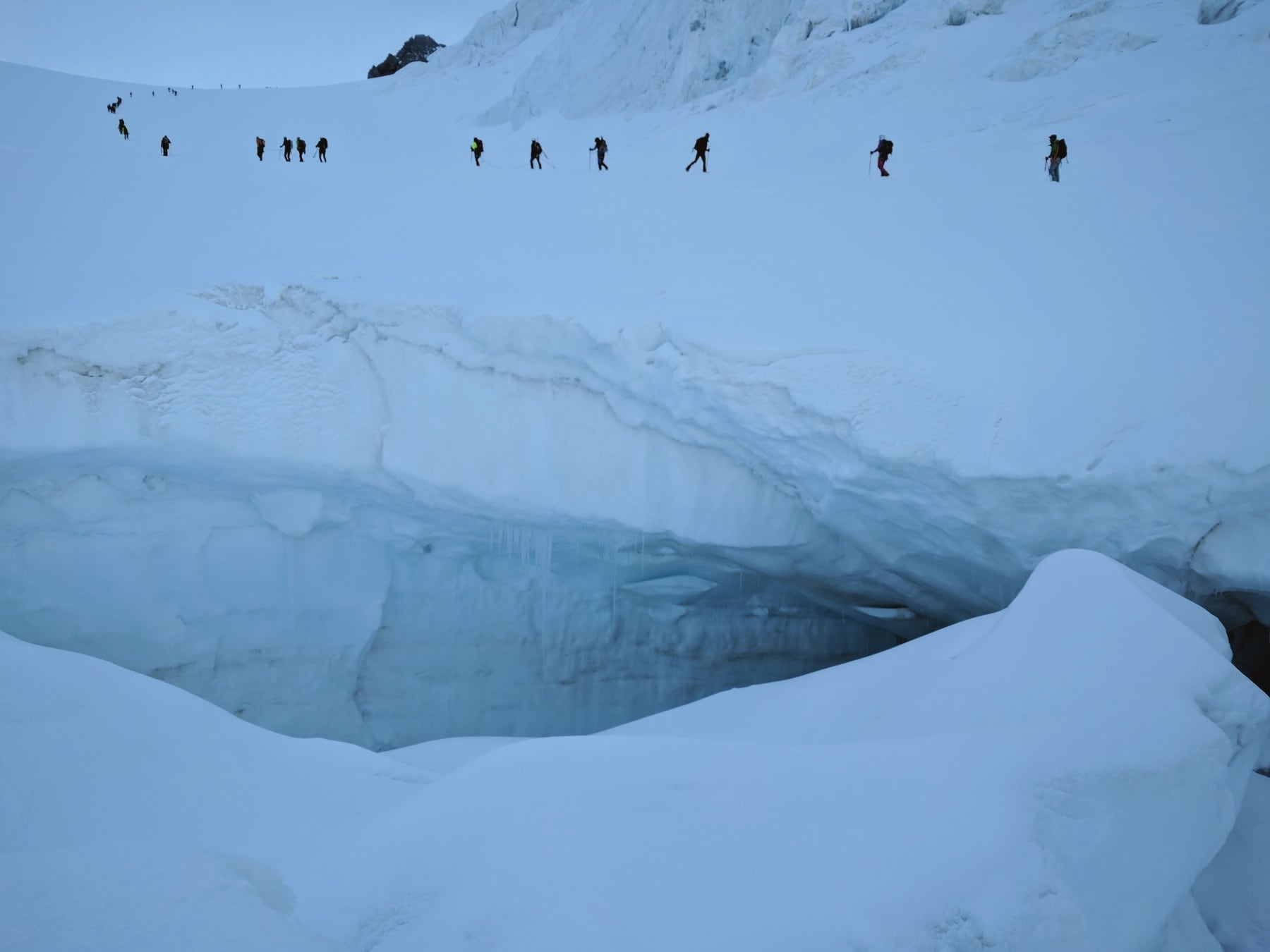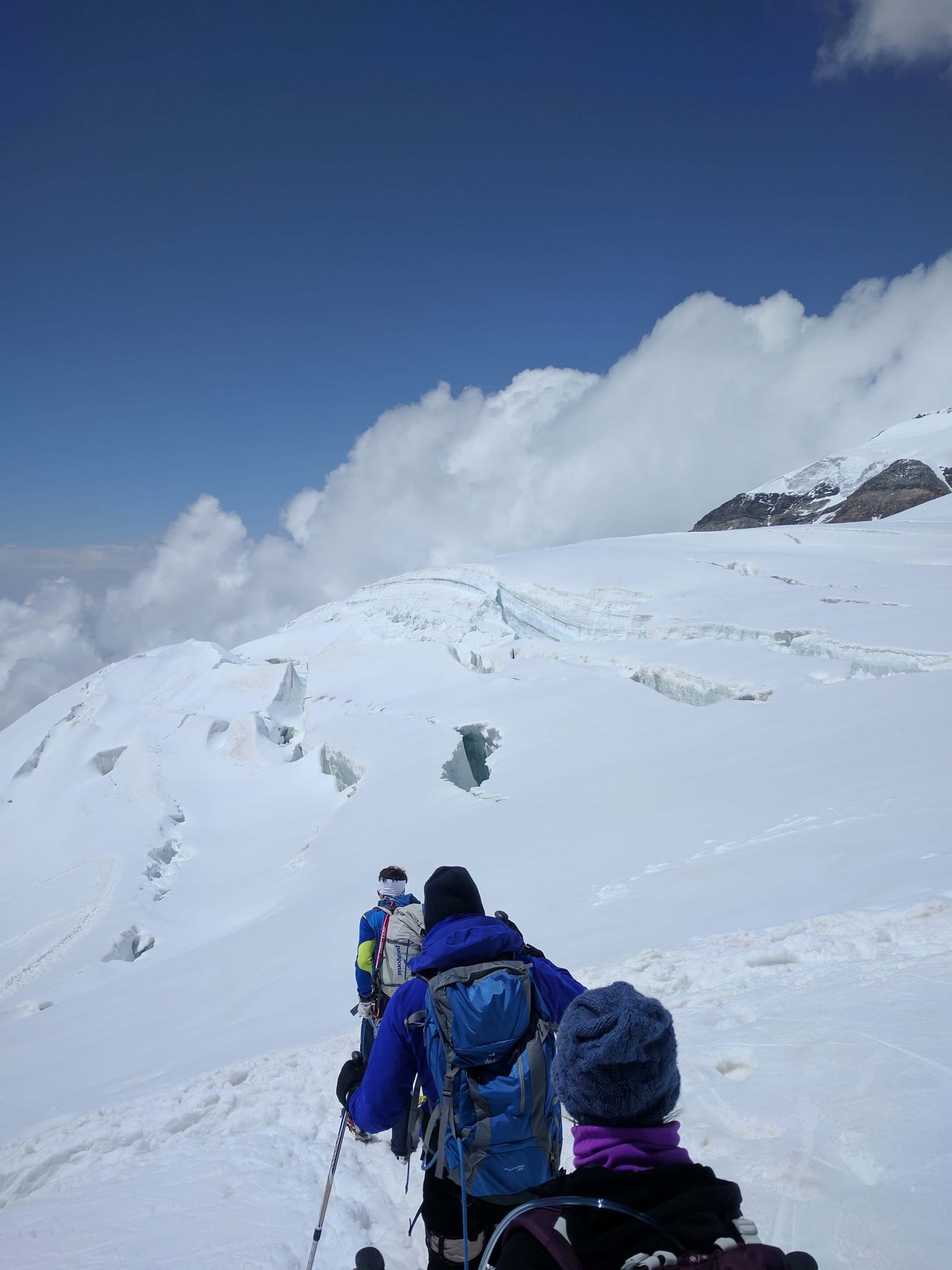 Punta Gnifetti (Signalkuppe) is my second four-thousander, after Punta Giordani (4046m). Thanks Hervé Jaccond from The Gressoney Alpine Guide Society for guiding us!