Filed under: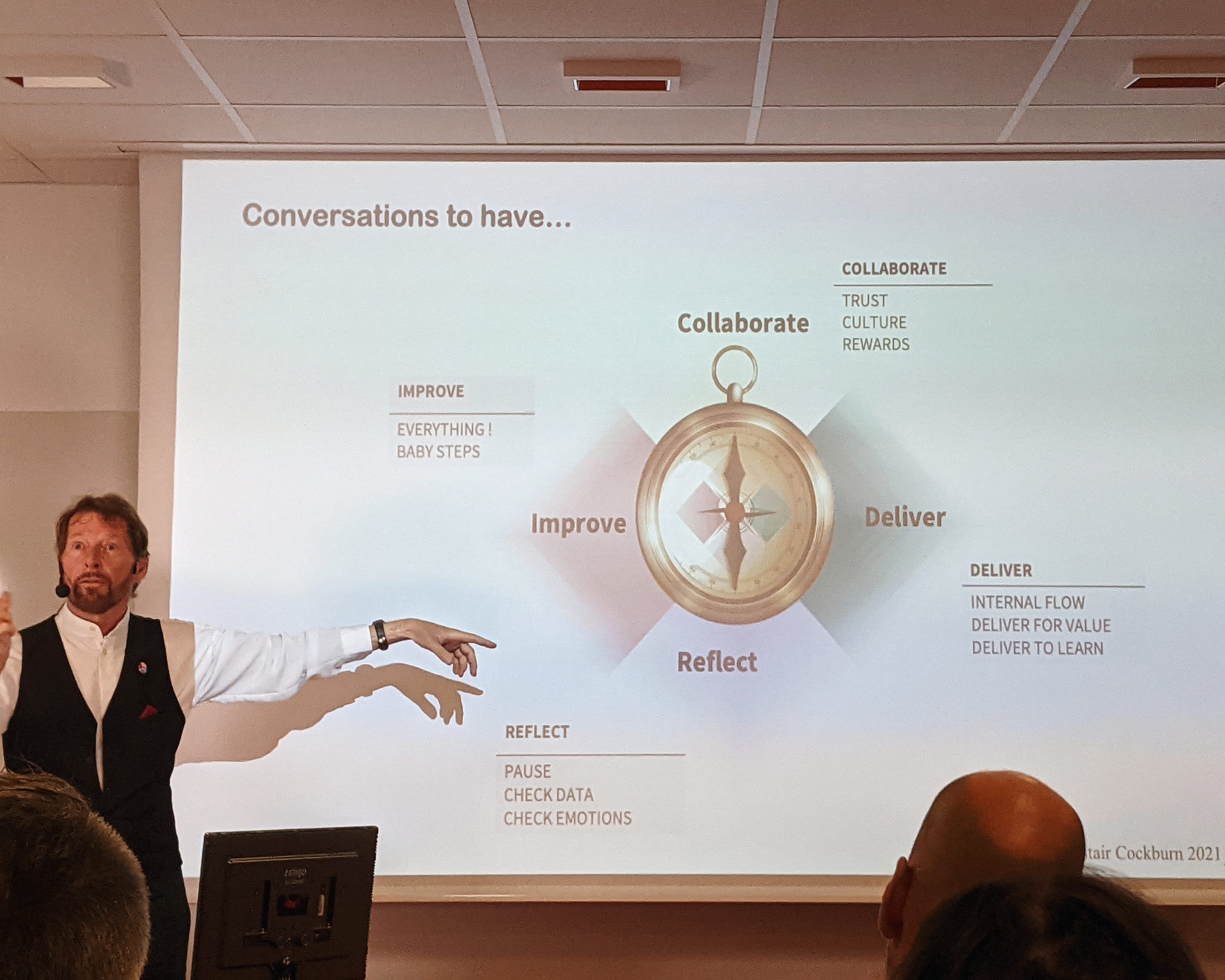 Today we had the pleasure to meet and listen to none other than Alistair Cockburn - Agile Manifesto co-author and Heart of Agile Founder - when he visited The Swedish Tax Agency (Skatteverket).
As with everything agile, it wasn't just talk though: it all started with Alistair dancing Argentine Tango with a member of the audience :)
After his inspirational talk, Alistair facilitated his Elephant Carpaccio exercise. It was so exciting to participate and see the teams demo working software after each 8-minute Sprint! And to those wondering, yes, we did go live in Utah :) I'd recommend this exercise to all who've ever struggled breaking stories into really thin vertical slices (which is most of us at one time or another, I guess).
Collaborate, Deliver, Reflect, Improve. Repeat.
Thanks for a great day of learning Alistair, and all who participated. And many thanks Fredrik Carleson and others at Skatteverket who made this happen!