Filed under: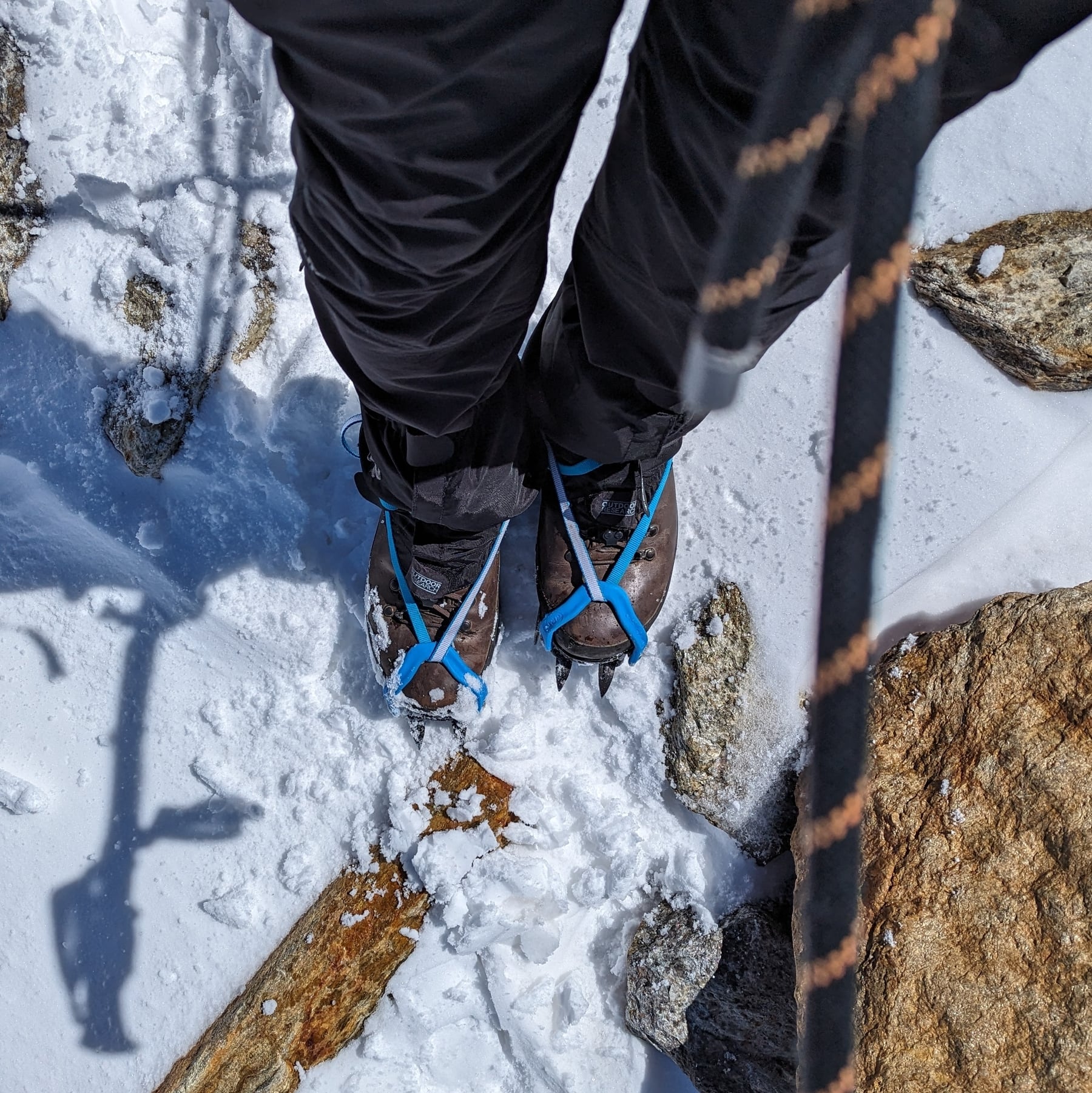 I recently put my new Meindl Guffert GTX trekking boots to test in the Alps, through rocky mountain trails and difficult off-trail terrain, to a glacier trip in 4000+ metres with crampons on. My feet are ca. 27cm, so I took the UK size 44.5 (inner length 287mm). This was to allow for some extra room for my toes as I have some arthritis in my big toe. The boots worked like a charm and fit like a glove, especially after I experimented with different lacings :)
I consider Meindl Guffert GTX a B1 boot, and they work well with C1 crampons (Meindl's categorisation for these is B/C). It was a tight competition between Hanwag and Meindl. Hanwag Tatra II Bunion GTX is also very good (to name one similar model), but Meindl won because of the wider Comfort Fit design.
Thanks Meindl Sweden for your help, and for the fast delivery! I can't wait to use these also on Scandinavian terrain, for which they might be a bit too heavy and warm, during the summer at least. However, I prefer having a pair of boots that can do it all, and support the ankle as well. It depends on what you want to do. There are lighter boots for other, specific purposes.