Filed under: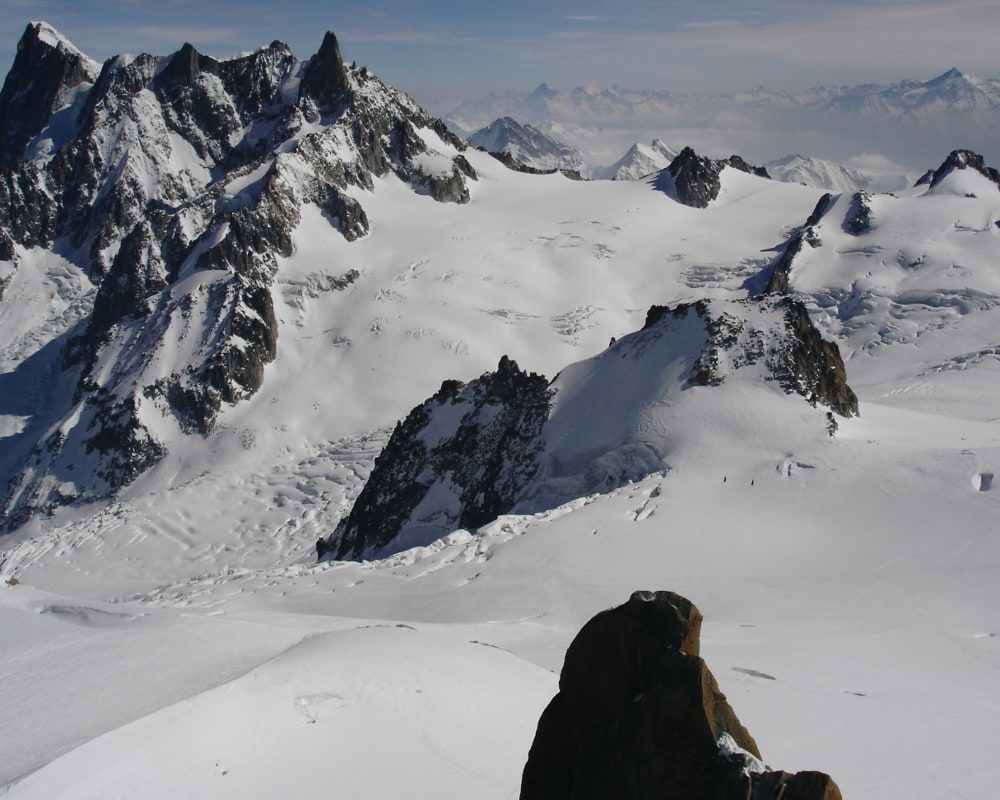 Chamonix-Mont-Blanc, France, summer 2001
This article is Part Five of the series. See the bottom of this article for the other parts in this series.
Year 2021 marks the 20th anniversary of my three months' stay in Chamonix, where I did a traineeship at a local real-estate agency. The project was linked to my studies at the University of Jyväskylä.
I can still remember my reaction when I saw Mont Blanc for the first time. It knocked my socks off. It blew my mind. It was a total "holy shit moment" for sure (pardon my French!). I was just standing there, breathless, feeling so small and irrelevant, compared to the sheer size and scale of the majestic Mont Blanc massif. It was a transformative experience that put things into a larger perspective for me. Life was never the same after that.
Having skied my whole childhood and teenage years, I got an introduction to alpinism in Chamonix. It started a passion for mountains that continues to this day. Oh, and the traineeship was good too. My advice has always been that if you get a chance to use an international exchange program, take it! Now, as the "new normal" starts to emerge, it's of course different.